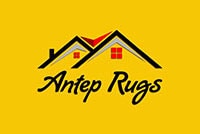 Experienced construction team supports rug importer's rapid growth
Antep Rugs started in a small showroom and quickly grew into a global manufacturer and importer of area rugs. Its high-quality, stylish products are sold on Wayfair, Amazon, and at many other online and bricks-and-mortar retailers. With demand for its products growing, Antep found it necessary to move from its 5,000 sq. ft. warehouse and office space to a larger facility.
Company president Yusuf Sariyaprak was referred to Northfield Construction by his real estate broker to fit out their new 33,000 sq. ft. space. The project, located on Walsh Drive in Parsippany-Troy Hills, included a warehouse, 2,400 sq. ft. office area, kitchen, an executive office, meeting rooms, and bathrooms.
It was a big jump in square footage for Antep, but right way, Yusuf knew he could trust the Northfield team's experience. "John Recchia Sr. came to see the job with his son JR, and I could see there was experience with John – that's why I trusted him. Trust is very important for this kind of job," Yusuf stated.
A project of this size can be difficult, but everything ended up on track. "I'm glad they had experience with the town and were able to handle everything from the permits to the subcontractors. It was all turnkey and they handled everything smoothly," Yusuf noted.
Building a long-term relationship
As the project owner, it was important to Yusuf that NFCC offer a cost-effective price for the work. Just as essential was the communication from the NFCC team. "They provided information for every step as they went through the project. They were friendly and informative," he recalled. As a result, "the Northfield team is more than just a contractor. It's a long-term relationship – not just one of business – and it's been great to deal with them all."