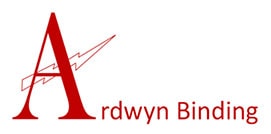 Successful collaboration gets bindings factory up and running
Ardwyn Binding is a manufacturer of bindings for the automotive, marine and general industrial textile markets, serving companies such as Chrysler and General Motors for over 75 years with "Made in America" products.
When the company's building in Belleville, NJ, was sold, they needed to move 165 machines and 65 people to a new facility in Totowa, NJ. This was no small undertaking as the factory and office spaces at the new location needed significant upgrades to fit their needs. "When a 60-inch-wide bolt of material comes in, it needs to be inspected, cut, glued, and pressed into a binding. Then it gets spooled and shipped out," said Diane Camooso, Ardwyn's Marketing & Design Manager. "We had to make sure the new factory floor was set up in such a way that the material flow made sense."
Diane quickly came to realize she could count on Northfield Construction to fit out the building to be exactly what Ardwyn needed. "They collaborated with us 100% to get the entire project done. We started with a blank slate, and we were able to sit with JR Recchia and his team and determine what needed to be done to fix the factory," said Diane. "Then they built walls, took down other walls, and assisted us in hanging racking."
Ardwyn's go-to for all things construction
The Northfield team also assisted in getting other trades, such as roofers, plumbers, and sprinkler system installers, onsite to ensure the building was set up according to Ardwyn's specifications. "If I needed something done, they knew who to call. They had the guys here within an hour or two. By the middle of the job, I had them doing everything, from caulking windows to building a new dock for the facility," Diane noted.
She added, "We have a saying in our family: when you need something done, you call 'your guy'. They're 'MY GUY' for all things construction. Their construction knowledge is superior and if they can't do it, they know how to source it out, so it gets done."
Part of the Ardwyn family
Diane was quick to say how much she values her relationship with the Northfield team, pointing out their responsiveness and willingness to help. "They're professional, courteous and helpful. There wasn't a time when I was setting up the factory and moving something that they weren't on my heels, saying, 'Let me get that for you. I'll move that for you.'"
Ardwyn Bindings, like Northfield Construction, is a family-owned business. "I feel like they are part of our family. There isn't anything that I don't pick up the phone and call these guys that they're not right there for us," said Diane.